The ATC
The Air Training Corps (ATC) is a national voluntary youth organisation, established in 1941 by King George VI. It is sponsored by the Royal Air Force and provides challenging aviation, adventurous and community activities.
The aims of the Corps, as defined by Royal Warrant, are:
To promote and encourage among young people a practical interest in aviation and the Royal Air Force.
To provide training which will be useful in the Service and in civilian life.
To foster the spirit of adventure and to develop the qualities of leadership and good citizenship.
These aims are achieved by:
Providing progressive training in aviation related subjects.
Encouraging participation in a variety of activities including adventure training, flying, gliding and citizenship training.
Developing personal qualities such as initiative, resourcefulness and the ability to work as a member of a team.
Your local squadron in Earley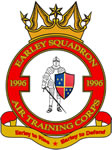 A local squadron is the basic unit of the ATC. There are more than 900 squadrons grouped geographically into 36 Wings and 6 Regions . Many thousands of cadets are trained and supervised by over seven thousand volunteer adult staff.
1996 (Earley) Squadron was formed in 1996, and is part of Thames Valley Wing whose headquarters are located in Abingdon. Thames Valley Wing is, in turn, part of the South West Region. The Corps as a whole is administered by Headquarters Air Cadets located at, and part of, the RAF College Cranwell. Earley squadron headquarters is located at The Bader Hall, Mohawk Way, Woodley.
The squadron meets on a Tuesday and Thursday between 1900hrs and 2130hrs. Cadet membership is open to UK citizens both male and female from Year 8 to the age of 17. The upper age limit is 18, at which time they can apply to remain in the Air Training Corps until their 20th birthday. All Air Cadets above the age of 18 and all Staff are CRB checked.
Our Squadron Location
Opportunities within the wider ATC
Once you are enrolled, there is a huge range of activities open to you. Listed below are just a few.
Gliding and powered flying

Air Experience Flying involves flights in the Grob Tutor dual controlled RAF training aircraft with cadets handling the controls in a progressive series of exercises. Some cadets will fly solo if they are awarded an RAF Flying Scholarship. From age 16 Glider training is available which leads to a solo flight Advanced Gliding Training follows for those with aptitude and will include soaring and solo flights.
Shooting
Weapons training is part of the syllabus, and there are many opportunities for competitive shooting. Cadets use both the .22 calibre and 5.56 full bore weapons for competitions. Some teams compete at Bisley at national level. Earley Squadron has the use of range facilities at other local squadrons and shooting is a key part of our training. We have regularly entered a Tri-Service shooting competition held each year.
Adventure Training and D of E Award scheme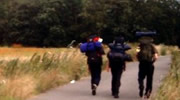 Adventurous activities (including orienteering, climbing, hill-walking and expeditions) are arranged by staff on a regular basis. The ATC provides numerous residential courses and insists on the highest supervisory standards. We are currently participating in the Duke of Edinburgh's Award Scheme and through us cadets are working towards their Bronze, Silver and Gold awards.
Annual Camps
Cadets may attend 7-day camps at RAF Stations in the UK and abroad. This will enable them to sample service life and to take part in a whole range of exercises both during the day and at night. There is a small cost involved, but it generally amounts to only a few pounds plus pocket money. Cadets from the squadron have also assisted with the running of the Royal International Air Tattoo at RAF Fairford.
Sports


Sports are played both informally at the squadron and also at more formal inter-squadron competitions, such as Athletic events in the summer. There are opportunities to represent the Air Cadets at local, regional and even national level. For those who are selected, Wing, Region and Corp Blues are awarded, which show you have represented the Wing, Region or Corps, depending on the level you compete at. There are also opportunities to join Wing football, hockey, netball and rugby teams.